Here at Ray White, we manage several self-storage facilities within our region.
If you have any questions about self-storage please feel free to give our friendly team a call on (03) 5443 8500.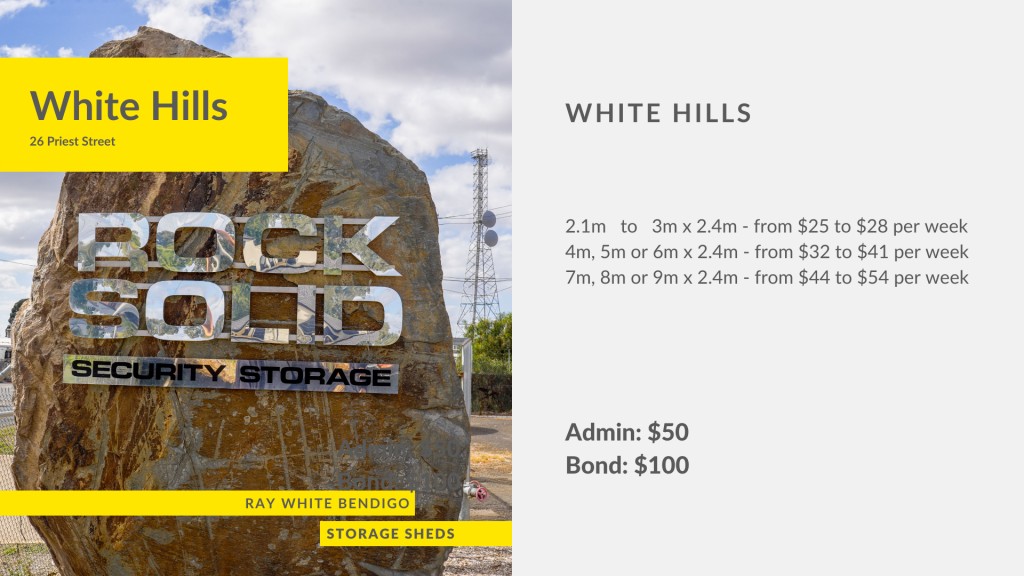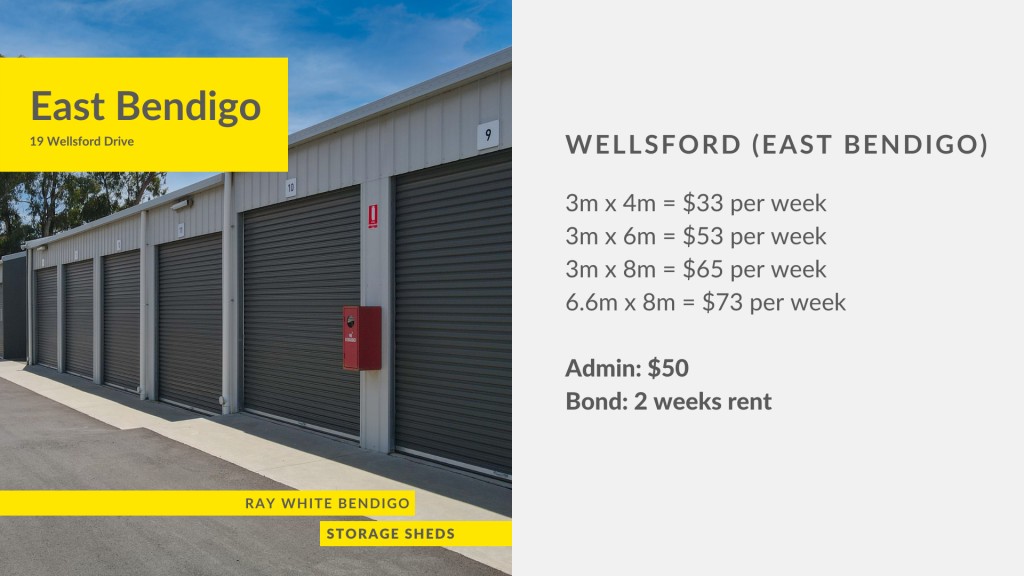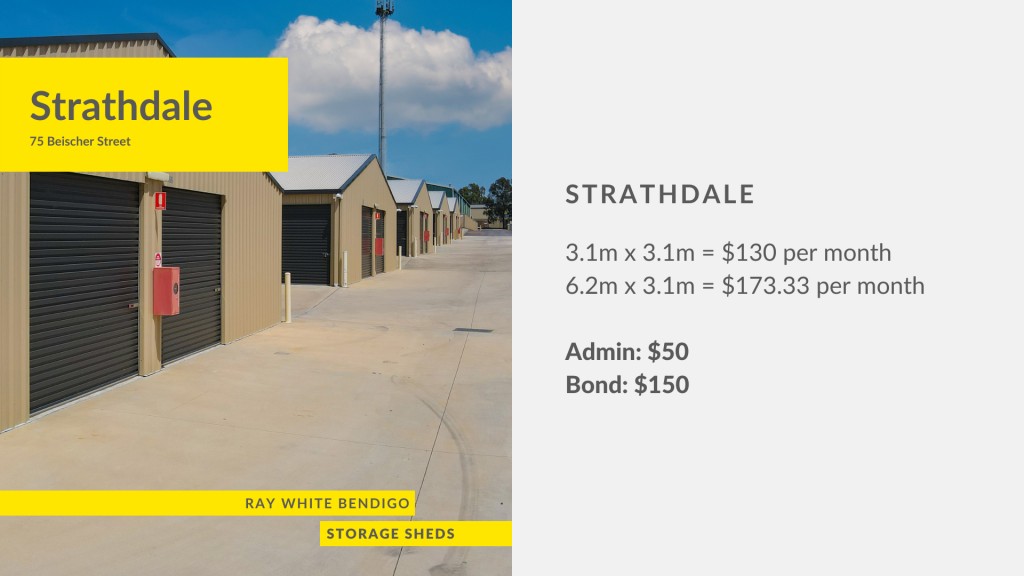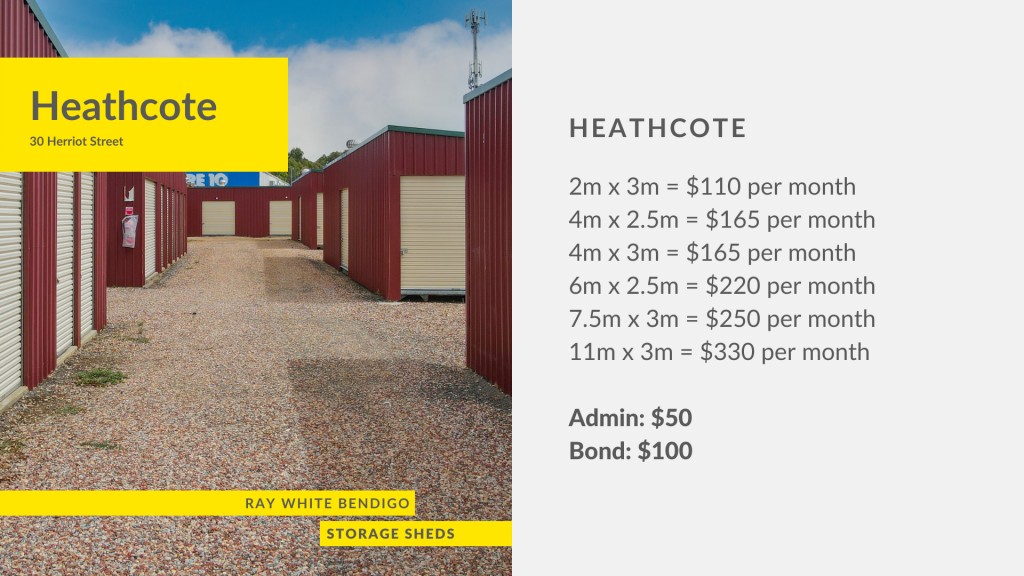 General Information
The storage units are subject to availability. Please check with our team whether your desired storage unit is available. Each facility access has an individual pin code / swipe tag (fob).
Access to the sites is 24 hours a day, 7 days a week with the exemption of Rock Solid Facility which does not have lighting and access throughout the night is not available.
You will be required to supply your padlock for your unit. For security purposes, we undertake regular random pin changes. You will be notified if your pin is changed.
Please note that your payment does not include insurance. We require a bond with the first payment and a once off Administration fee. All payments MUST be via direct debit from a bank account.